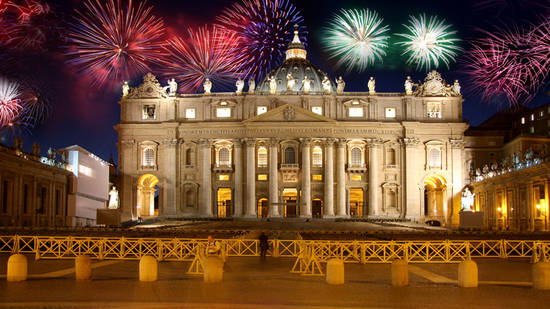 Italians are known for their love of festivals and celebrations and New Year's Eve is no exception. Rome is the center of all New Years celebrations in Italy. New Year's Eve in the Eternal City means hundreds of wild celebrations that last all night and it is free and no tickets are needed for the following all-ages events.
For those of you with plans to celebrate the New Year in Rome, the problem is not finding something to do. Rather, the real dilemma lies in narrowing down your celebratory options. Fortunately for Capodanno (New Year's Eve) is one of the times when the city's most beautiful squares come alive with lots of free events
Rome's traditional New Year's Eve celebrations are centered in Piazza del Popolo. Huge crowds celebrate with rock and classical music and dancing and of course, fireworks. The celebrations last well into the night. On New Year's day (while the adults are sleeping), children will be entertained in the square by performers and acrobats. Next to the church of Santa Maria del Popolo, you can still see the exhibit of traditional nativity scenes (through January 8) from 100 regions of Italy and other countries of the world.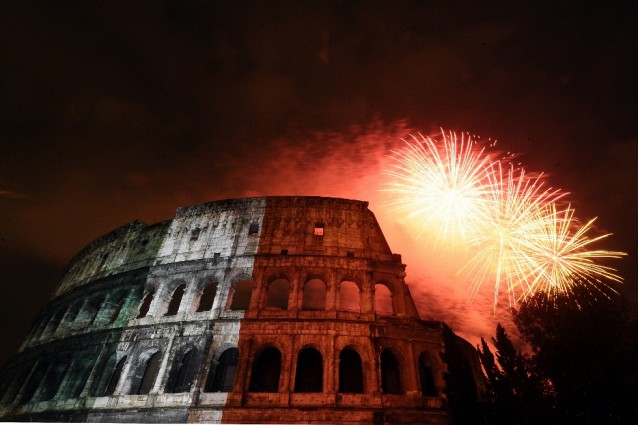 New Year's Eve on the backdrop of the
Colosseum
has become the traditional freeoutdoor celebration in Rome. This year's concert will feature the Italian music icon Pino Daniele, Mario Biondi's jazz voice, the rapper J-AX and the young talent Chiara. Bear in mind that this concert attracts huge crowds: tens of thousands of people are expected to attend. From 10 pm in Via dei Fori Imperiali.
Rome has a classical music concert outdoors on the square in front of the Quirinale, off Via Nazionale, around 11:00 followed by fireworks at midnight.A dance show, the Nutcracker, starring Andrè de la Roche, will take place at Auditorium Conciliazione from 10pm.
Other events and parties are not free but might attract your attention, are:
The final night of the Gospel Festival with the Monica Lisa Stevenson Gospel Choir will take place at the Auditorium at 10pm.
Six different circus shows will please your kids on December 31st .
An all jazz night (with dinner) will take place at Rome's top jazz club (and Italy's most ancient) Alexanderplatz with Joyce Yuile and Michael Rosen Jam Jazzsoul Review.
The other major jazz club of Rome, the cozy Cotton Club, proposes a Latin American concert (with dinner) by the Cuban band Cubason.
Tango lovers will consider the Teatro Parioli's show with Los Hermanos Macana Enrique y Guillermo de Fazio.
Let's now give a look to Rome's dancing scene.
The huge venue of Palazzo dei Congressi in the EUR area will feature some of the best DJs, David Guetta, The Chemical Brothers DJ set and Make Some Noize. Also in the EUR area, Atlantico Live features an impressive line-up for its Nuovi Mondi (New Worlds) night: Magda, Timo Maas, Raresh, Silvie Loto and London FM.
Jailbreak has probably the cheapest party in town with the Happy/Revival Rock of DJ Criminal.
PlanetRoma, in the Ostiense borough, has a very wide range with 5 different dancing halls.
The most alternative night seems to be the Retropunk happening at Contestaccio from 11pm.
Another Colossal mixed Party Event is Amore Festival which has brought to Rome about 150,000 young people in the past editions. For this event you can find every type of person, nationality, lifestyle and artistic taste. The love for people, for music and animation are the essence of the festival. They will perform live the best DJ around the world in the spectacular scenery of New Fiera di Roma. MUSIC SELECTION:Area 1 – minimal TECHNODJ: Sven Väth, Ricardo Villalobos, Marco Carola, Paco Osuna, Paul Ritch, Camea, Dj Red Area 2 - TECHNO Dj: John Digweed, Miss Kittin, Ellen Allien, Tieschwarz, Claudio Coccoluto, Thomas Muller, I Pfadfinderei Area 3 - BENGING Sebastian, Crookers, Bloody Beetroots, Mister Flash, Krazy, Baldhead, Riva Star Area 4 – GAY VILLAGE Oliver, Hector Fonseca, Stefano Fontana, A.T.F.C., Enrico Arghentini, Alan T, Paola Dee e Lusky. TARGET CUSTOMERS: Ideal from 20 to 30 year's old people.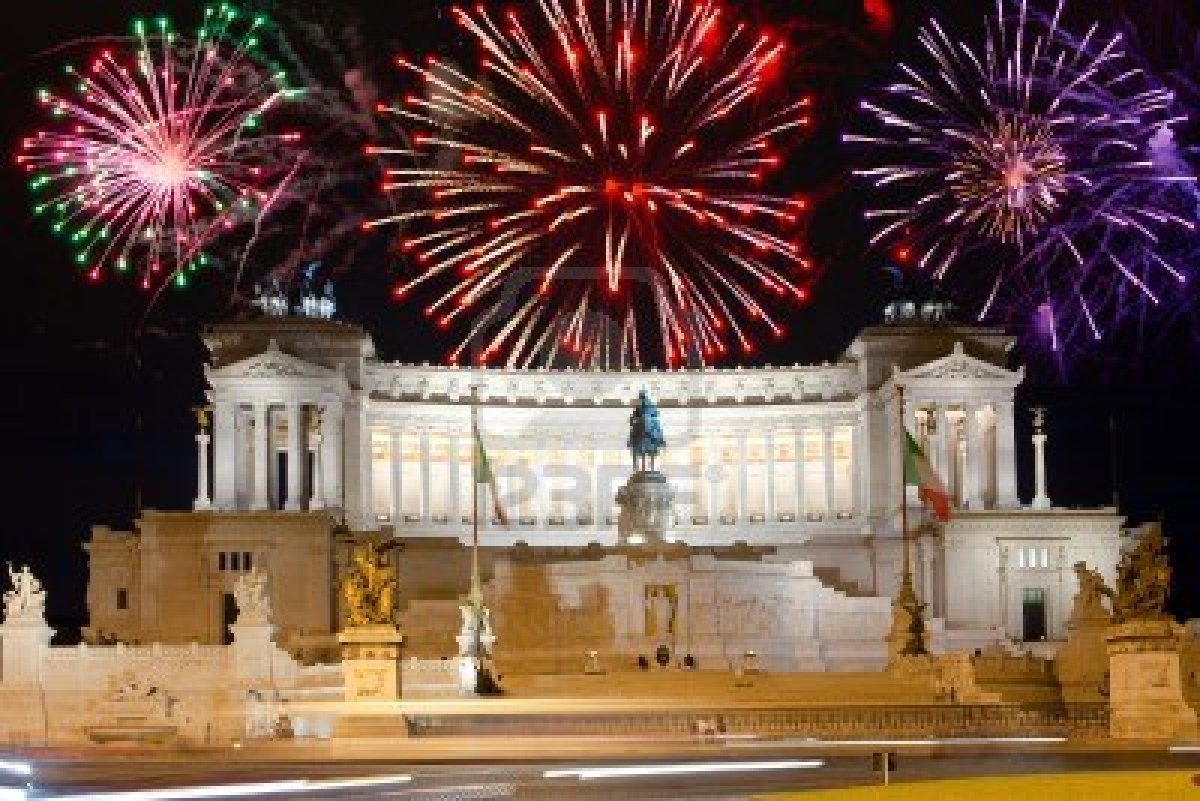 Note about New Year's Eve events in Rome: Major events draw huge crowds. Plan to arrive early or watch from afar. Driving and parking will be difficult (or impossible) in most places so check out public transportation options ahead of time and remember that they'll be crowded, too. The last trains of Rome's underground network will depart from the terminus at 2:30am. Buses will stop running at 9pm. If you're after fireworks, the best observation points are the Janiculum hill and Monte Mario, near the Astronomic Observatory.