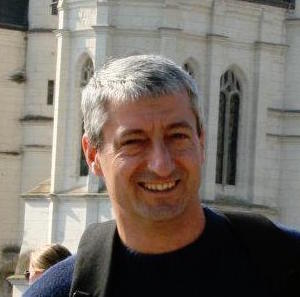 A very warm welcome from me, Marco Pontuali. I grew up in Rome, Italy, where I also studied and degreed in Tourism, Art and Languages. But my real education came around the world since 1992 I spent one third of my adult life living out of a suitcase in the Tourism field and it has shaped my thinking. I have been energetically leading tour groups through Italy and Europe for over a decade. I decided to become a local guide in my region, there is nowhere on earth as great as in Rome and its surroundings with all its history, culture, art, scenic landscapes and diversity. I am lucky to be a guide in the most fabulous city and proud to show it to you.
Whether you are a first time visitor or seasoned traveller, as a qualified Guide I aim to help make your visit interesting and unique, through my skills both of entertainment and guiding to make any tour very enjoyable and educational. My tour include what's world famous but also what's less known. A less invasive type of tourism, with slowly paced tours, less crowded places - off the beaten path- whenever possible and special stops.
I can suggest tours or help you plan that exclusive, individual and personal itinerary which is exactly to your liking (or dedicated to your interests), informative, and above all, fun. I guide you in Rome or further a-field into our superb countryside, visiting other fine towns, archeological sights and hilltop-villages.
INSIDE & IN-DEPTH: I am permitted to guide inside Rome's major attractions. (Vatican Musuem, Sistine chapel, St. Peter, Roman forum, Colosseum, palatine Hill, Borghese Art Gallery, Villa Giulia Etruscan Muesum, Ancient Ostia, Tivoli Gardens, Hadrian Villas, etc)
SOMETHING DIFFERENT: I can organize several activities, like cooking classes, musical evening, dinners, traditional folk shows, musical tours, classical music concerts, treasure hunts, vespa scooter tours, horse-charriots tours, golf-cart tours, bike or rollerblades tours and any kind of events (wedding, anniversaries and special occasions).