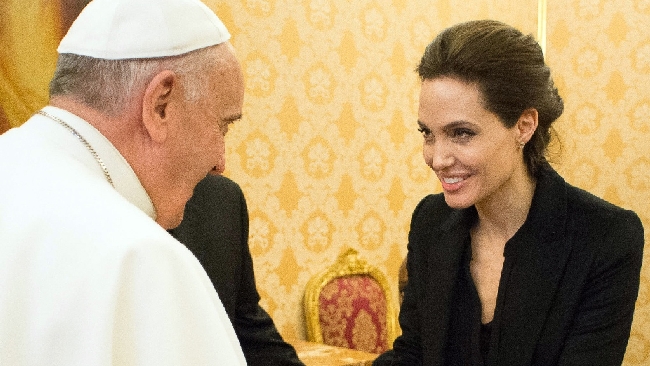 Angelina Jolie, the actress, movie director and U.N. special envoy, met briefly Thursday with Pope Francis just after screening her second film produced and directed, "Unbroken", to some Vatican officials and ambassadors.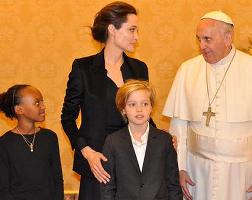 The private screening took place in the Casina Pio IV, a magnificent Renaissance villa inside the Vatican Gardens and home to the Pontifical Academy of Sciences.
Jolie's new film, Unbroken, "tells the story of Louis Zamperini, an Olympic track star whose B-24 bomber crashed in the Pacific during the second world war. He and two crewmates survived on a raft for 47 days, only to be captured by the Japanese."
Vatican spokesman the Rev. Federico Lombardi said the film shows "positive human and spiritual values, in particular forgiveness."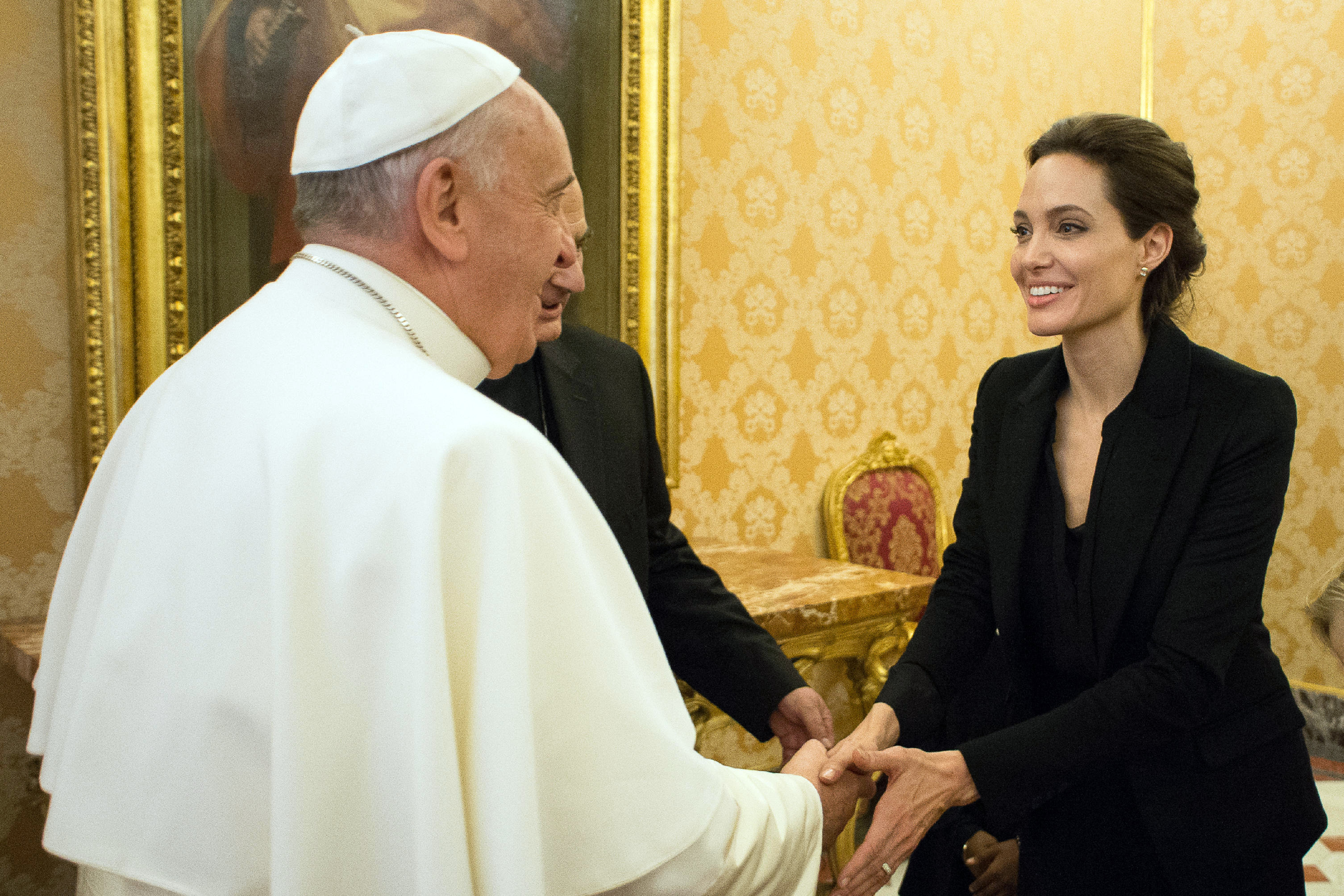 Pope Francis didn't watch the film but exchanged a few words with Jolie afterward when she was brought up to the Apostolic Palace Lombardi stressed that the meeting wasn't a formal audience per se, but rather a brief and cordial greeting in which the pope paid particular attention to Jolie and the children, giving them Vatican souvenirs.
Vatican pictures of the meeting show Jolie, dressed in a demure black suit — as papal protocol requires — gently clasping Francis' hands and smiling in the silk brocaded "Throne Room," where Francis usually greets heads of state.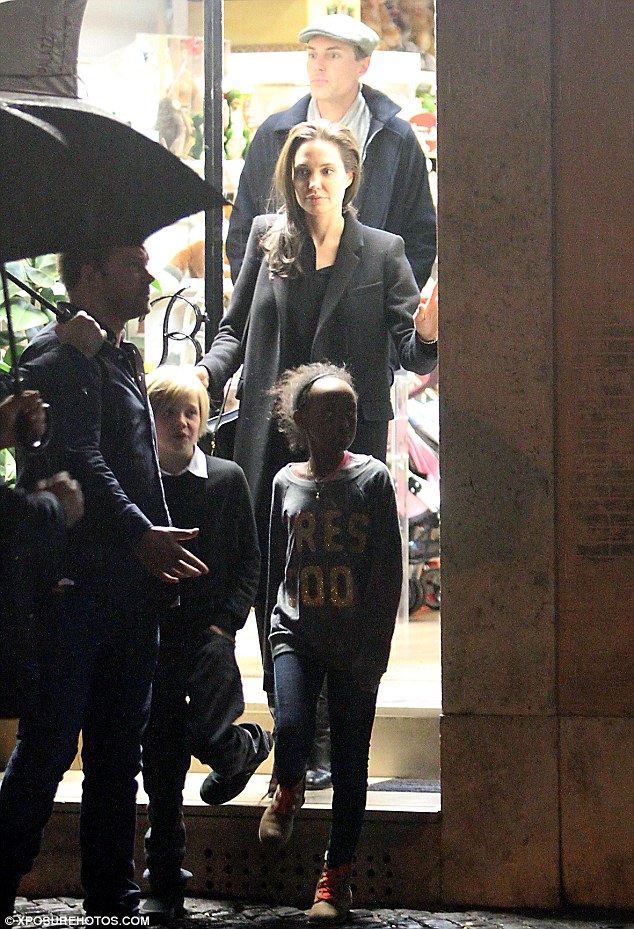 The encounter between the Hollywood star, along with her 2 children, her brother and a cast member, and the Bishop of Rome was arranged by the Argentine head of the Pontifical Academy, Monsignor Marcelo Sánchez Sorondo.
Brad Pitt was also scheduled to attend the Vatican trip to visit the pope, but did not as the result of a "last minute change," a source indicated to Us Weekly.
What last minute change do you think he had to miss a once in a lifetime opportunity to meet the pope?