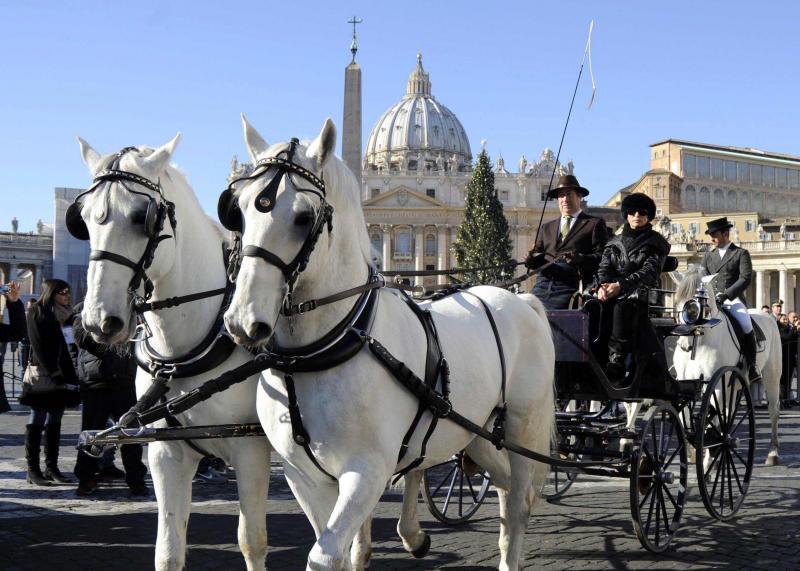 As the Church celebrates the feast day of St. Anthony Abbot this January 17th, a festive scene unfolded in St. Peter's square on Friday. The day began at 10:30 with a mass in the Basilica presided by Cardinal Angelo Comastri, vicar general for Vatican City, who gave all those present a very special blessing.
Dozens of horses, cows, pigs, sheep, goats, geese and chickens were seen grazing in fenced-in paddocks outside St. Peter's square - the air filled with naying and braying and the voices of excited children – some of them seeing these farm animals for the first time up close.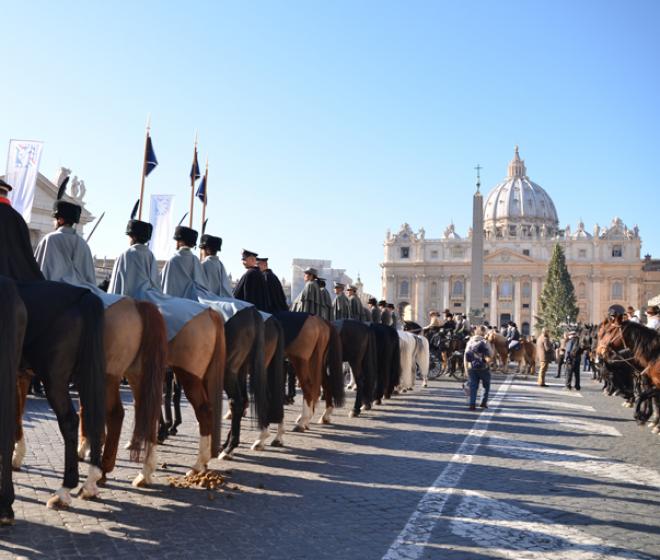 Policemen were out in force, blocking traffic down Via della Conciliazione – the main artery down towards St. Peter's Basilica – to allow a military band and a parade of snappily dressed carabinieri on horseback to trot down the avenue to the delight of crowds of pilgrims and tourists. The
celebration has become something of a tradition in recent years, with the AIA, or Association of Italian Breeders, organizing the event in memory of the Italian patron saint of animals and their care-givers.
Rome residents were encouraged to bring their cats, dogs and other four legged friends for a free veterinary consultation and fresh oranges, lemons and mandarins were handed out for free from a brightly colored folkloristic Sicilian horse drawn cart.
A jolly lot of fun to brighten up a damp and drizzly day.