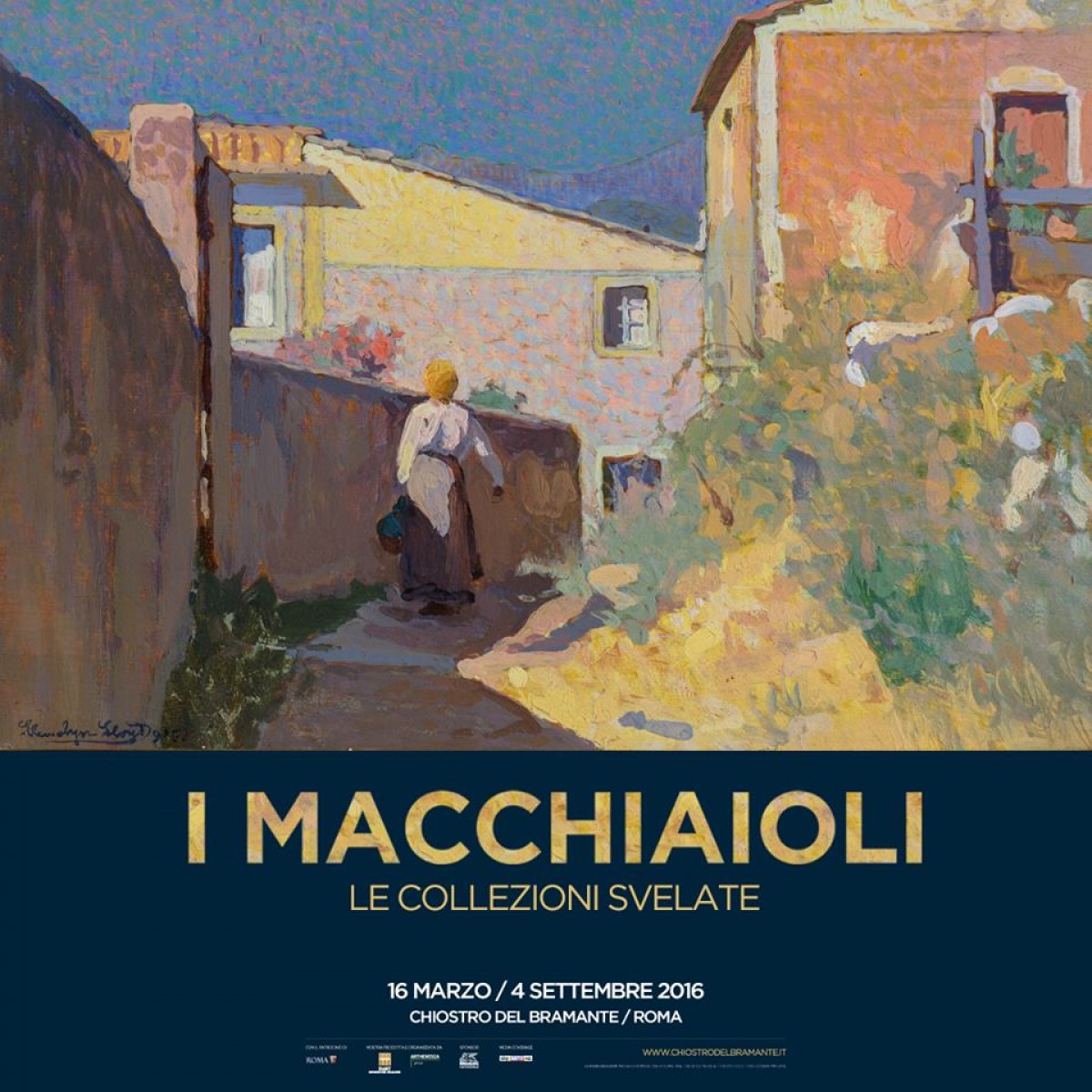 The exhibition 'I Macchiaioli. Le collezioni svelate' (The Macchiaioli. The Collections Revealed) opens at the Chiostro del Bramante in Rome on 16 March and for the first time offers the public the chance to see important paintings by the Macchiaioli and others, within the context of the collections that originally held them. The works that belonged to great collections of the past – for example those of Cristiano Banti, Diego Martelli, Rinaldo Carnielo, Edoardo Bruno, Gustavo Sforni, Mario Galli, Enrico Checcucci, Camillo Giussani and Mario Borgiotti – are now mostly in private collections and represent the core of the most important 19th-century Italian movement in painting.
From 16/03/2016 till September 4th 2016
The over 110 works on display are the gems of the rich collections of great art patrons of the period.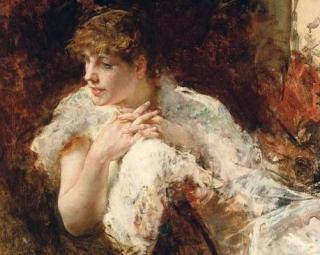 The Macchiaioli (literally, patch- or spot-makers), was a group of Italian artists based in Tuscany during the second half of the 19th century, formed more than a decade before the French Impressionists. Their work was influenced by Camille Corot, Gustave Courbet, the painters of the Barbizon School, and other 19th-century plein-air painters whose work they saw on their visits to Paris, especially in the Exposition universelle of 1855. The output of the Macchiaioli includes enormous Risorgimento battle scenes and other military subjects, landscapes, and peasant and bourgeois subjects; they are, however, best-known and loved for the small, sketch-like paintings from which their nickname is derived (the 'macchia' being a sketch-like composition using blocks of colour).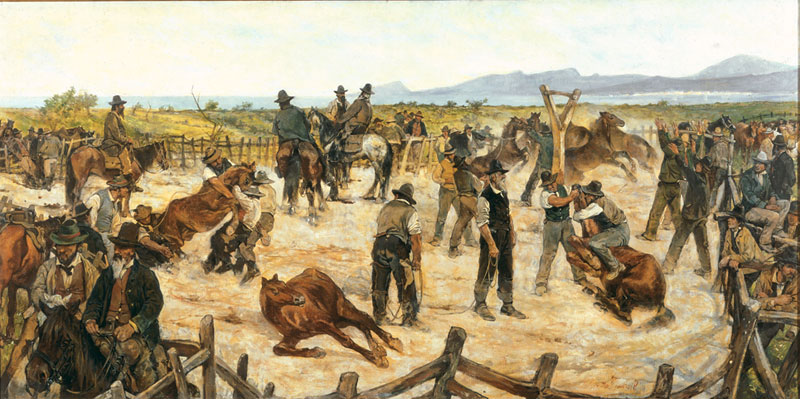 This exhibition arranged in 9 sections, each named after the collection of provenance, enables the visitor to discover the Macchiaioli – the most important 19th-century Italian movement in painting – and the historical climate that was the backdrop to the trajectory of these artists, as well as the themes, content and personalities of this revolutionary movement. Viewers can admire works like Il Ponte Vecchio a Firenze (Ponte Vecchio in Florence), 1879, by Telemaco Signorini – which Borgiotti found quite by chance on the English art market, a masterpiece that has not been on public display for decades – Il giubbetto rosso (The Red Jacket), c. 1895, by Federico Zandomeneghi, Marcatura dei cavalli in Maremma (Horse Branding in the Maremma), 1887, and Ciociara – Ritratto di Amalia Nollemberg (Woman from Ciociaria – Portrait of Amalia Nollemberg) by Giovanni Fattori, Place de la Concorde and Campo di neve (Snow Effect) by Giuseppe De Nittis, alongside Ritratto della figlia Alaide (Portrait of the Artist's Daughter Alaide), c. 1875, by Cristiano Banti, Cucitrici di camicie rosse (Women Sewing Red Shirts), 1863, by Odoardo Borrani, Sforni in veranda che legge (Sforni Reading on the Veranda), 1913, and Ritratto della moglie Isa (Portrait of the Artist's Wife Isa), 1902, by Oscar Ghiglia.
The exhibition also includes works from the turn of the 20th century that evince how the formal and conceptual innovations of the Macchiaioli were taken up and developed by later generations of painters.
OPENING / ADMISSION
Monday to Friday 10am - 8pm (last admission 7pm)
Saturday and Sunday 10am - 9pm (last admission 8pm)

Special Opening
Sunday, March 27, 10:00 am to 9:00 pm
Monday, March 28, 10:00 am to 9:00 pm
Monday, April 25, 10:00 am to 9:00 pm
Sunday, May 1, 10:00 am to 9:00 pm
Thursday, June 2, 10:00 am to 9:00 pm
Wednesday, June 29, 10:00 am to 8:00 pm
Monday, August 15, 10:00 am to 8:00 pm
* (ticket office closes one hour before)


TICKETS
• Full price € 13.00 (audio guide included)
• Reduced € 11.00 (audio guide included)
• Over 65 years (with valid Id Card); young people 11 to 18 years (with valid ID); students under 26 years (with valid ID); forces of law and order and the military (with valid ID); disabled visitors; journalist with regular license of the National Order (professional, practitioner, freelance);
• Reduced price for Groups € 10.00 (booking required min 15 max 25 pax, miking required)
• Reduced price for Children € 5.00 (children 4 to 11 years old)
• Reduced price for Schools € 5.00 (booking required min 15 max 25 pax)
• Reduced kindergarten € 3.00 (booking required min 15 max 25 pax)

FREE ADMISSION FOR (audio guide included)
• Children under 4; 1 person accompanying each booked group; Teachers accompanying students (2 each groups); Free admission for the person accompanying the disable visitors;