Special early VIP Entrance to the Vatican Museums, Sistine Chapel and St. Peter's Basilica with Exclusive access to Secret Room
Don't miss the opportunity of discovering the hidden treasures of the Vatican and enjoy the Vatican Palaces and the Sistine Chapel as they were made to be seen - without the crowds.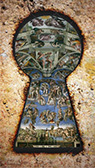 This exclusive early bird Vatican tour offers you a a unique opportunity to enter the Vatican Museums before the official morning opening time to the general public and it includes the special privilege of accessing and visiting a Secret Room of the Vatican.
While the general public waits in line outside, we'll start our early bird private tour of the Vatican Museums, admiring the Belvedere Terrace overviewing Michelangelo's imposing Dome and the Vatican Gardens; we will then experience a level of tranquility rarely (if ever) seen of the beautiful Pinecone Courtyard, alongside one of the Vatican Museums' most beautiful works of modern art, together with ancient statues and decoration displayed around the courtyard.
We will then enter the Vatican Palaces to see all the best of the Vatican collection.
See ancient cartography in the Gallery of the Maps, visual illusions in the Gallery, the Belvedere sculpture garden, the room of the Greek Muses, and many more of the treasures and masterpieces that the Vatican holds in its enormous museum collection!
ITINERARY
The Round Room, the Pine-cone courtyard, the Candelabras Gallery, The Chariot Room, the Tapestries Gallery, Simonetti Staircase, the Room of Muses, the Maps Gallery, the Octagonal Bramante Courtyard, the Greek Cross Room, the Sistine Chapel, the Royal Staircase, and we will enrich the itinerary with the visit of the the Secret Room of the Cabinet of the Masks, designed by Michelangelo Simonetti, which most people will not even know about it and even fewer will be able to visit it.
This will also allow you to see the 1900 years old mosaic from Hadrian's Villa in Tivoli, the Greek Goddess Aphrodite, the Three Graces, the Colonna Venus and the Sedes Stercoria, which is of great interests to all historians as it is linked to the legend of a female pope in the middle ages, Pope Juan.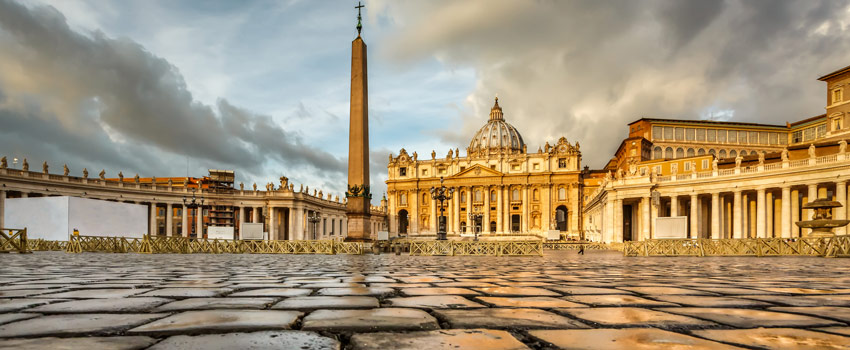 The last stop of the day is St. Peter's Basilica, where we'll use a special access door to skip yet another line. Here you will be amazed by Michelangelo's famous Pietà and his dome, by Bernini's bronze baldachin, Canova works of art among other masterpieces and religious sights. We will end at St. Peter's Square to view the head quarters of the Pope, the balcony, and the amazing Bernini's Colonnades.