Get immersed and experience a fascinating full day adventure dedicated to an in-depth discovery of Ancient Rome.
Visit the city's spectacular ancient monuments; Descend deep into Rome's Underworld, a buried city with hidden places (homes, sanctuary, roads, aqueducts) few have seen; Be catapulted into the city's past, immersed in the monumental sights and sounds of the time, where you take part in the history as it unfolds during the tour.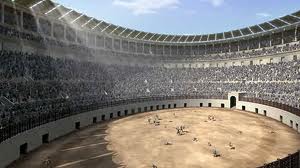 The tour target active travelers that want something out of the ordinary, an experience of authentic discovery and learning through a special itinerary and experiential activities that set this Tour of Ancient Rome apart from other Tour Operators and Tour Guides.
ITINERARY
the Colosseum (inside and outside)
Venice Sqaure, (Victorian Emmanuel Monument, Venice Palace);
Imperial Forum (including Trajan Markets, Trajan Column,etc)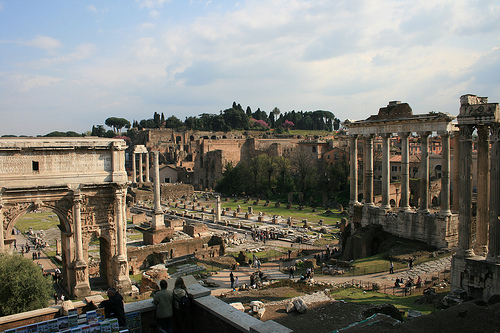 Roman Forum, the commercial, political and religious centre of ancient Rome (which includes Via Sacra (Sacred Road), the Temple of Antonino e Faustina, the Basilica Aemilia, the Curia (the Roman Senate), the Lapis Niger, Septimius Severus Triumphal Arch, the Temple of Saturn, the Rostrum, the Basilica Julia, the ancient seat of justice, the Temple of Julius Caesar, the Temple of Castors, the Home of the Virgins Vestals, Costantine Court of Justice, Vestal Temple, Titus Triumphal Arch, etc)
the Arch of Costantine,
The Palatine Hill which includes (The Emperors, Palace, the Horse-race Circus, Augustus' home, Roman overground Aqueduct, breathtaking panormic Terrace over the Roman Forum, etc)
the Circus Maximus;
Medieval Church of St. Clement's;
The Gladiator School (Ludus Magnus)
Underground Rome, descending 4 different floors underground to discover a 4th century Paleochristian Basilica, some 1st century Roman buildings, a perfect example of a temple of Mithras, the remains of the Roman Mint and an underground aqueduct);