An extraordinary opportunity to visit the Vatican Museums and the Sistine Chapel after sunset. Explore the museums of the world's smallest independent sovereign state, the Vatican City in a fascinating nocturnal guided tour, with no crowds.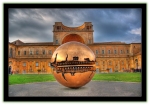 Enjoy an intimate, Exclusive and personalized tour of one of the largest art collections of the world, spanning from Roman, Etruscan and Egyptian antiquities to contemporary art. Learn about the famous Popes and their glamorous lives during the Renaissance period of Roman history. Admire the works of important renaissance masters and see the magnificent frescoed ceiling of the Sistine Chapel.
This exclusive by night tour takes you through the most significant cultural and religious areas of the Vatican Museums and gives an enlightening insight into the rich cultural heritage and history of the unique sculptures, architectural designs, monuments, artwork, and even a few hidden secrets.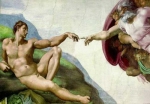 The tour follows an itinerary which includes: the Pio Clementino Museum (classical antiquity), the Gallery of the Candelabras, the Gallery of the Geographical Maps and the Tapestry Gallery (Renaissance Art), the Animal sculptures Gallery, the Greek Cross Room, the Round Room, the Apollo Belvedere, the Laocoon Group and the Sistine Chapel with Michelangelo's Frescoes. - Last Judgement – The Creation, etc..
This Private Night Vatican Tour skips the line and enters the Vatican Museums with no hassle and no crowds, leaving ample time to appreciate the Sistine Chapel and the many beautiful masterpieces of the world's finest art collection.

Possibility to extend our visit inside St. Peter's Basilica and St. Peter's Square.
Avilable only every Friday between May 6th 2016 and October 28th 2016